Live Demo


Cybersecurity Strategy Execution
+ CISO Call
In today's sensitive security climate, having a cybersecurity program is no longer optional
- it's a necessity.
Take a shortcut on the path to building a comprehensive cybersecurity program.

Request a demo today.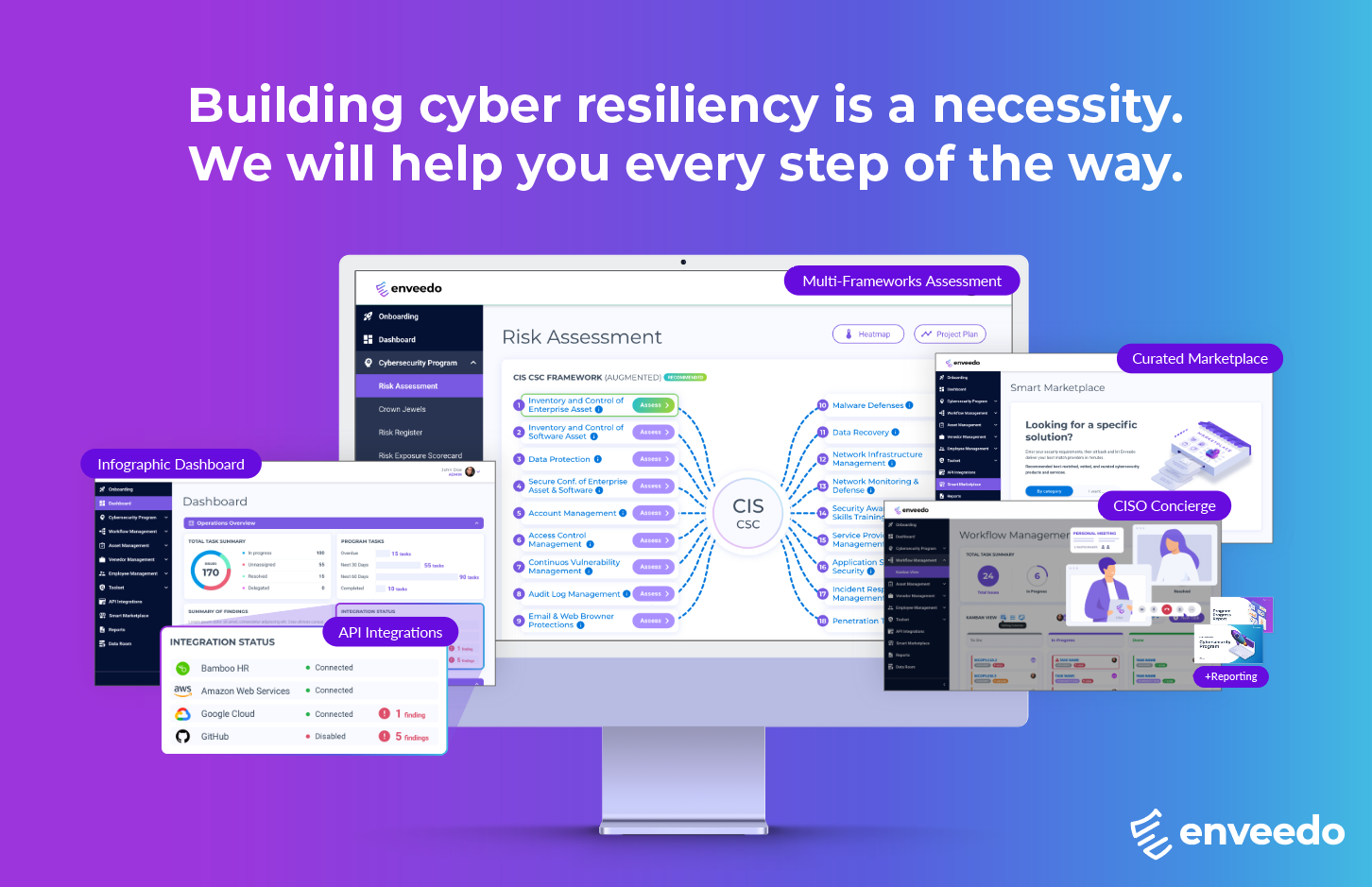 We are here to help IT & security professionals by providing an all-in-one strategy execution platform that is easy-to-use, and guides you to understand, plan, build, and execute a cybersecurity strategy.
Our All-star customer service professionals include a team of on-call CISOs to assist you to understand, plan, build, and execute a cybersecurity strategy. Building cyber resiliency is no longer an option, it is a necessity.

Request a product demo + a Free CISO call to learn about our product features including:

Continuous automated risk assessment and exposure analysis with actionable recommendations.
Powerful API Integrations with AWS, GCP, Azure, Gusto, Office 365, G Suite, Jira, Okta, with many more in development.
Automated, continuous monitoring across 170+ security controls (CIS, ISO, NIST-CSF, with more to come).
Comprehensive Workflow Management to track, delegate and measure your security improvements in a single platform.
Platform-led workshops to identify and define your company's most important critical assets (the crown jewels of your business).
Real-time Risk Heatmap to visualize and understand your Risk Posture with detailed recommendations.
Risk-based Cybersecurity Roadmap to prioritize your risk reduction activities.
An integrated Smart Marketplace that creates context-based recommendations of vetted and curated products and services based on your business and tech stack.
CISO Concierge​ a real-life advisor drawn from industry experts.
Join a 1:1 Product Demo + Free CISO Call